Camel Carving Handcraft Gift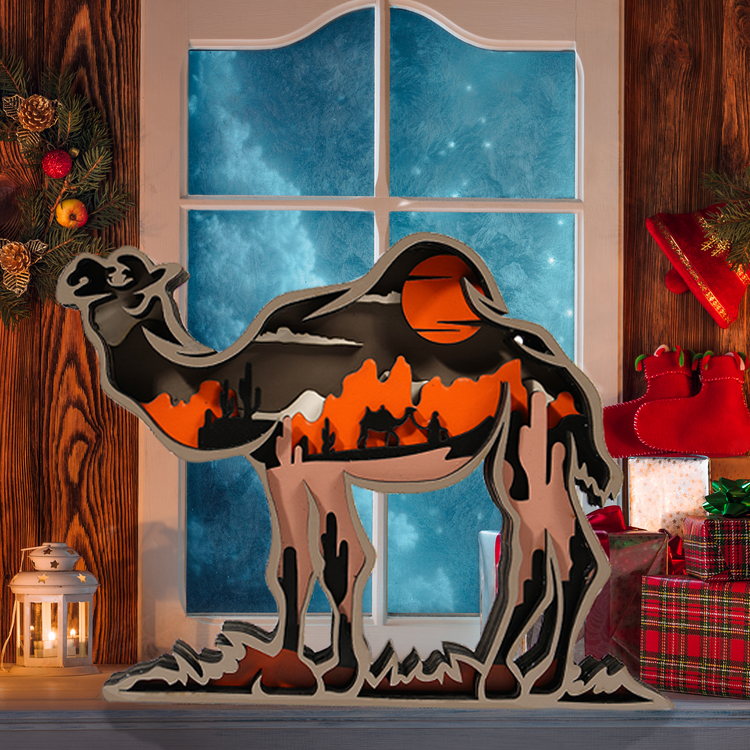 Camel Carving Handcraft Gift
An Arab proverb tells us to "Trust in God but tie up your camel." This reminds us that we should have faith that everything will work out, but at the same time do what we can to ensure a favorable outcome.
Camel, as a Spirit Animal, often comes to those who are about to travel many miles, whether in reality or metaphorically. You need to be strong and keep those things you hold dear close to your heart. Camel prevails with you. When you are weary, you can ride on his back in full safety and assurance. Sometimes there is risk involved in these types of journeys, but Camel knows that too. Let his wisdom guide you.
This is a wooden toy. It's so cute. It will fascinate that animal-loving kid or adult for hours!
A gateway to an imaginary world. Whether as a toy or as a decoration, it is sure to bring a happy smile.
Product Size:

Camel: size 18x14x2.5cm/7.1*6*1inches


F&Q

Who are the woodcarving designers and producers?
-We work with craft lovers in California to help them sell their creative products and expand production

What kind of wood is used in the product?

-We use White Oak for most products

How long does it take to receive the product after placing an order?

-We start production from the receipt of the order, it takes about 5 working days to send out the goods, and the shipping time for logistics is about 5-15 working days

What to do if the received product is damaged or does not meet expectations?

-We will deal with all after-sales issues within 15 days of receiving the goods. As long as you are not satisfied with our work, you can unconditionally return it to us for a refund
Note: The end result may be slightly different from the pictures, because the sculpture is carved and painted by hand, and it is impossible to obtain identical pieces. But this is the beauty of the sculptures made by hand. Each piece is unique.