Castle Three-dimensional Model Collector's Edition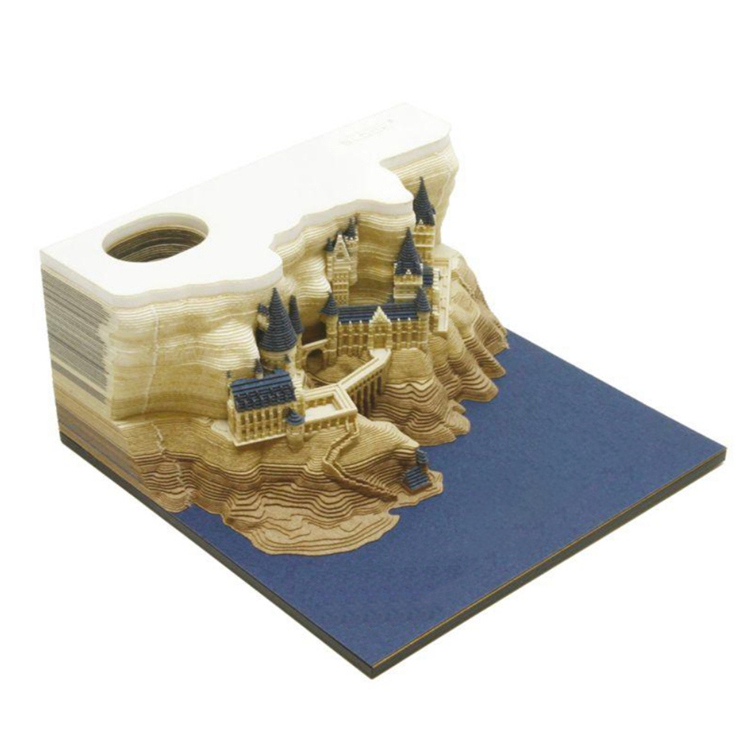 Castle Three-dimensional Model Collector's Edition
The perfect gift for Potterheads is here!
When the notes are torn off, the model of the Hogwarts Castle is vividly displayed in front of you

Feature



2. 2-in-1:More than just a sticky note, it's an art deco, perfect for decorating your room.
Gift: Suitable for friends, family, business, boyfriend, girlfriend, children, adults, students.
Expectations and surprise: The most exciting thing is that the everyday common is full of unknown miracles.
Easy to use: These small sticky notes are easy and convenient to use and peel, leaving no residue.
Some come with UpgraUsing laser cutting technology to create something that looks like a paper cube, but not only that, you only need to use up the entire paper to fully reveal the hidden objects!
2021 Weekly Calendar(Glorious)
Specification
Specialty paperMaterial
Color: Brown
Size: 8 * 8 * 6 cm
1 x Castle Three-dimensional Model Collector's Edition




Paper NotesCreative Art design: Shape of different kinds,Memo Pads are overlapped with fine papers, you can enjoy the course of removing them in order to see this art work someday, unique and beautiful.


Variety of styles: Shape of different kinds, House, Empire State Building, Eiffel Tower, Tokyo Tower, Great Wall, Temple, Corner Building, Royal Temple, University, Potala Palace, Love Nest, Pavilion, Rest house, Harbour, Attic, Sydney Opera House, Love, Piano, Violin, Christmas series house, Castle, Ring, etc. Creative and beautiful.
You can choose the one you like, so special for your decoration, unique and beautiful.