Dinosaur puzzle elephant Puzzle Children's educational toys——Fun Colorful Puzzles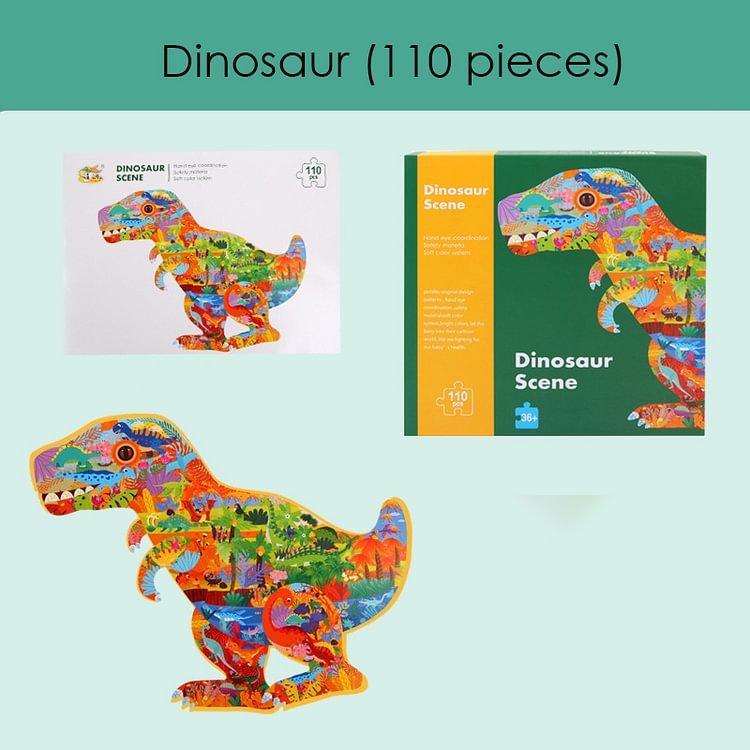 Dinosaur puzzle elephant Puzzle Children's educational toys——Fun Colorful Puzzles
Different from the jigsaw puzzle we usually have, this puzzle showing the animal image is novel and special. In addition, based on the mutual achievement, the patterns on the puzzle connect the whole complement. The artistic design of this kind of picture-in-picture brings us a visual feast.
The dinosaur illustration is made up of various dinosaurs with rich species and colour. A mysterious Dinosaur World shows up with pieces together.
When finished, it can be framed as room decoration, and with it your kids can also make a story to explore the dinosaur world with full imagination.
Product category: Plane mosaic
Item number: MD3084
Specifications: 22.8*31*5cm
3CConfiguration category: 14Paper toys under the age of
colour: 280PDinosaur,280PElephant
Applicable age: Children(4-6Year old)
*Because the display and light effects are different,
The actual color of the item may be slightly different from the color shown on the picture.🔥🔥🔥