Eggs in Frames--Zodiac Jigsaw Puzzle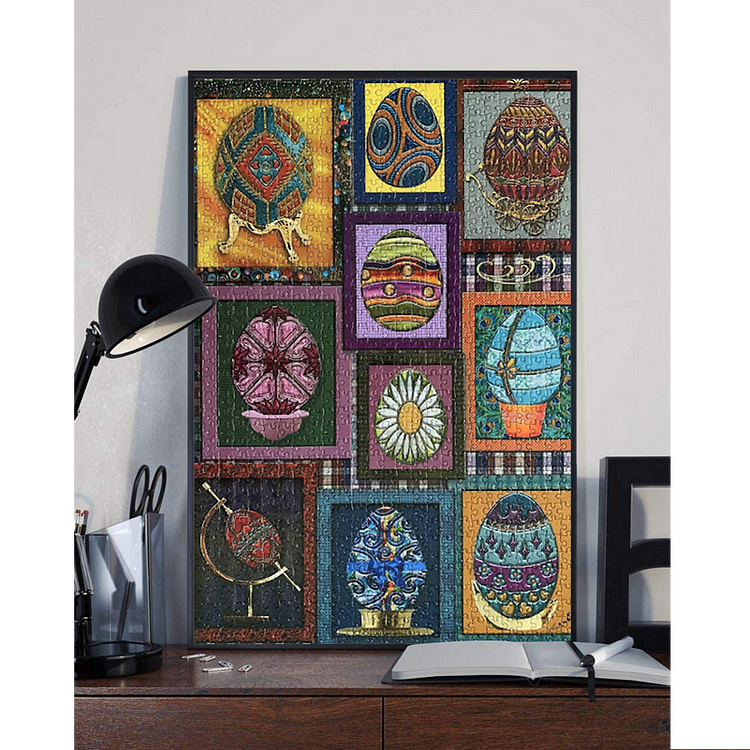 Eggs in Frames--Zodiac Jigsaw Puzzle
Eggs in Frames was the very first jigsaw puzzle I was asked to review back in 2022 . One never knows how a new product will be presented but this one is on the high end and I highly recommend it.
Eggs-in-Frames
Brand: Vkease Puzzles
Title: Eggs in Frame
Pieces: 1000
Cut Quality: Awesome
Board Quality: Smooth and thick
Shape Cut: Ribbon/grid
Image Quality: Superb
Hardest Area: The borders
Finish Quality: Smooth
Sealed Pieces Inside Box: yes
Recommend Level: High
Time: 12 hours
The border was tricky because you can see the repetitive pattern that switches between 2 different shades which is also the background of the Eggs in Frames.
The colours for each of the eggs
This is the type of puzzle that has that 'addicting' effect.
As a family interactive puzzle game, can bring everyone closer. We can play this challenging puzzle with the children and enjoy leisure time together at easter. Of course, jigsaw puzzles also make great gifts for both kids and adults alike.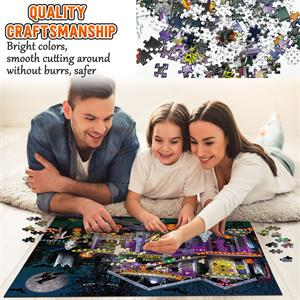 Tip: After completing the puzzle, you can make it into a frame and use it as a home decoration. A variety of styles are available. This is a great decoration for walls and tabletops!

There is a letter prompt on the back of the puzzle, which can reduce the difficulty
If you want to enhance the power of your brain through some good mental games, then here is an excellent puzzle to help you do this.
Jigsaw puzzle is one of the best indoor activities today. It is ideal for birthday gifts, Halloween gifts or Waster gift. The finished puzzle is the best decoration for your bedroom, living room, etc.