Halloween Early Promotion - 30 Pcs Realistic Scar Tattoo Stickers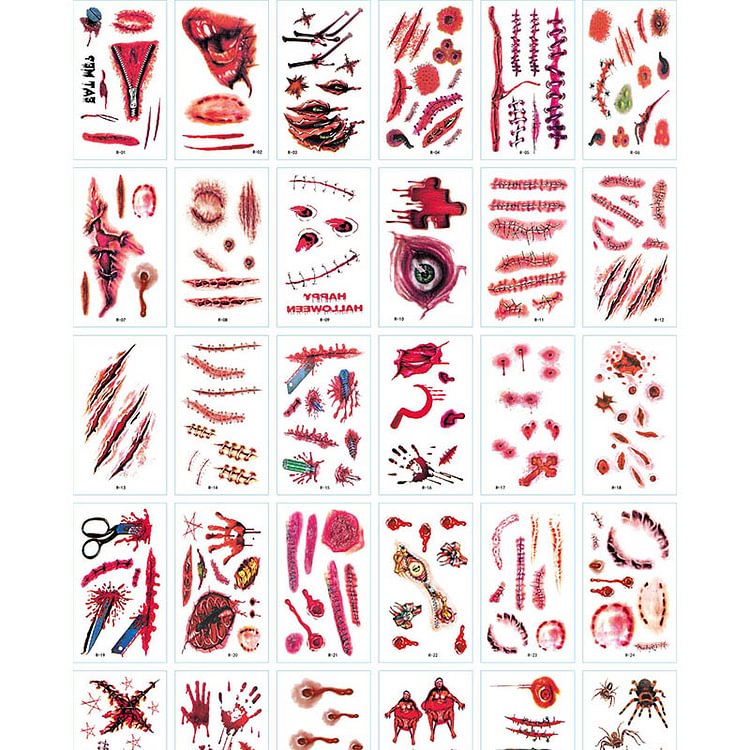 Halloween Early Promotion - 30 Pcs Realistic Scar Tattoo Stickers
Halloween 3d Wound Tattoo Stickers Have 30 Sheets With More Than 120 Designs, The Design Is Diverse, Extremely Realistic And Natural, No Makeup Required, Giving You An Unforgettable Halloween Experience.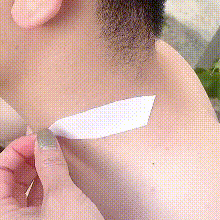 🍬 LONG LASTING WATERPROOF SCARY TATTOOS: Made of safe, durable and waterproof material. These tattoo can be kept for several days with proper care. Safe to use, no harm to skin, suitable for adults, kids, boys and girls.
🎁 EASY TO APPLY AND REMOVE TATTOOS: Select the pattern you want, peel off the transparent film of the tattoo, stick the pattern on your skin, then use the water or damp paper to wet the tattoo paper,wait for 10-20 seconds, the tattoo will transfer on. Quick removal by rubbing baby oil or medical alcohol.
For quick removal, please use medical alcohol or cleansing oil. There is no need to worry about being removed from water or sweat
APPLICATIONS:
1.Cut outtattoo of choice andremove clear sheet
2.Placetattoo face down onskin
3.Wet thetattoo thoroughly with asponge
4.Gentlyremove the backing paperafter 20-30 seconds
5.Allowthe tattoo to dry
6.Gentlyrinse image with water forbest effect.
How to Make a Temporary Tattoo Last Longer?
Use a soft brush, such as a makeupbrush, to gently apply a thin layer of talc orbaby powder to the surface of thetattoo.
REMOVAL:
1 Rub theTemporary Tattoo withalcohol or makeup remover or cold cream or baby oil andthen wait 10seconds.
2. Rubagain gently and repeatedlyuntil the tattoo has disappeared or by scrubbing itoff with soap andwaterDisclaimer:NOT for children under 3 years old. Not for nursing or pregnant women. The babybeside or inside youcould be scared of you wearing tattoo and cry.