New Hot Sale-Edgar Allan Poe Macabre Mansion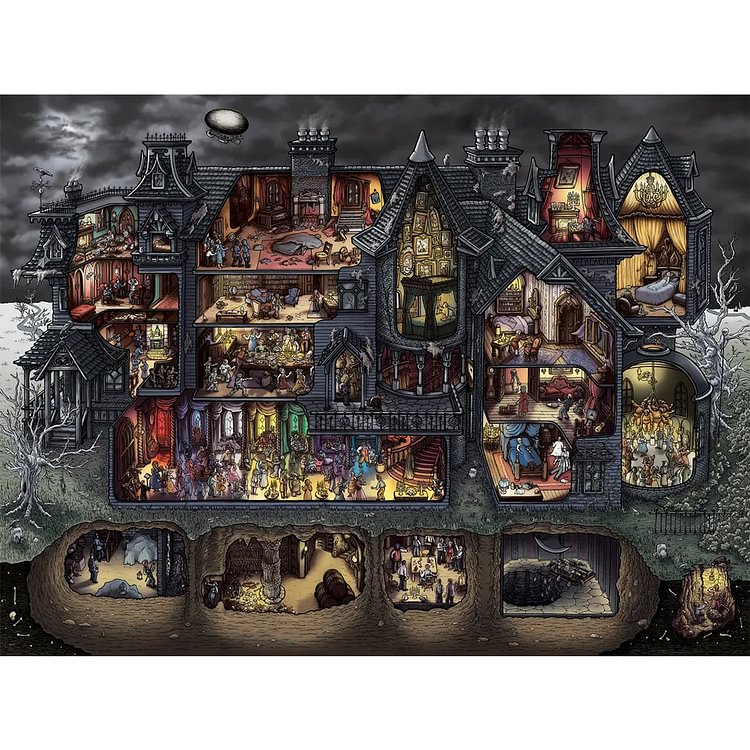 New Hot Sale-Edgar Allan Poe Macabre Mansion
Edgar Allan Poe Macabre Mansion presents the author's 20 short stories in a large, creepy house. This puzzle is full of details and clues in the story...
Mysterious story, reveal the truth in a little bit of assembly, let's explore the details of the story in the puzzle together!
Of course, inviting family and friends to challenge and explore together can shorten the distance between everyone and enjoy leisure time together. Of course, puzzles are also great gifts for kids and adults.
Tip: After completing the puzzle, you can make it into a frame and use it as a home decoration. A variety of styles are available. This is a great decoration for walls and tabletops!
Description:
【Edgar Allan Poe Macabre Mansion】1000 pieces of puzzle, smooth texture, bright and beautiful colors.
If you want to strengthen your brain with some good mind games, here is a great puzzle to help you do just that.
Jigsaw puzzle is one of the best indoor activities today, it is ideal for birthday gifts, holiday gifts, the completed puzzle is the best decoration for your bedroom, living room, etc.