New Hot Sale-Halloween Party Puzzle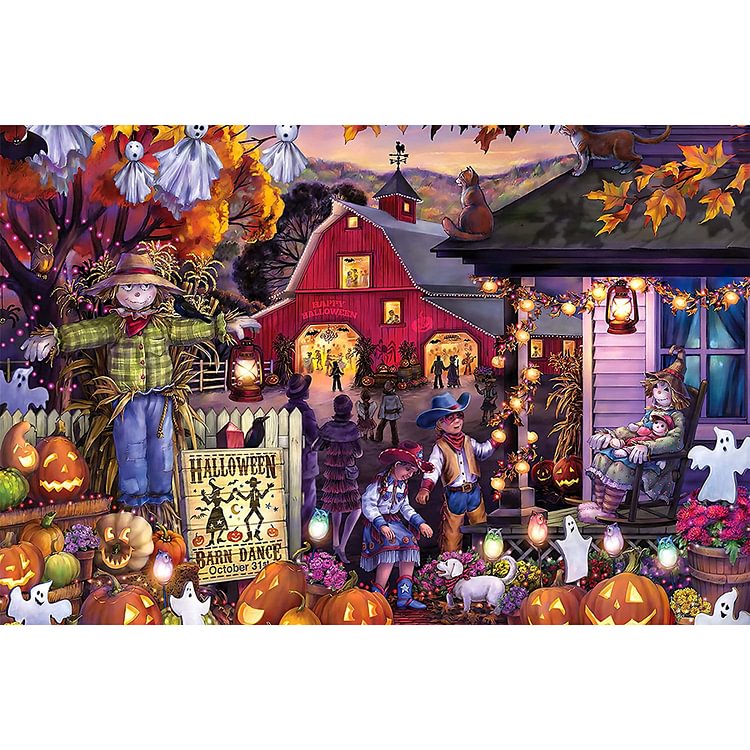 New Hot Sale-Halloween Party Puzzle
The game can improve patience and have fun with family or friends, while you gradually discover the scary images of Halloween night.
Putting together a puzzle is an activity the whole family can enjoy together! Halloween-themed puzzles help build anticipation and excitement for the holiday. Invite family and friends to challenge together, which can bring everyone closer together and enjoy leisure time together.
Tip: After completing the puzzle, you can make it into a frame and use it as a home decoration. A variety of styles are available. This is a great decoration for walls and tabletops!
Description:
【Halloween Party】1000 pieces of puzzle, smooth texture, bright and beautiful colors.
There are letter hints on the back of the puzzle to reduce the difficulty
If you want to strengthen your brain with some good mind games, here is a great puzzle to help you do just that.
Jigsaw puzzle is one of the best indoor activities today, it is ideal for birthday gifts, holiday gifts, the completed puzzle is the best decoration for your bedroom, living room, etc.