💀Halloween Early Promotion - Twelve Constellation Sugar Skull Puzzle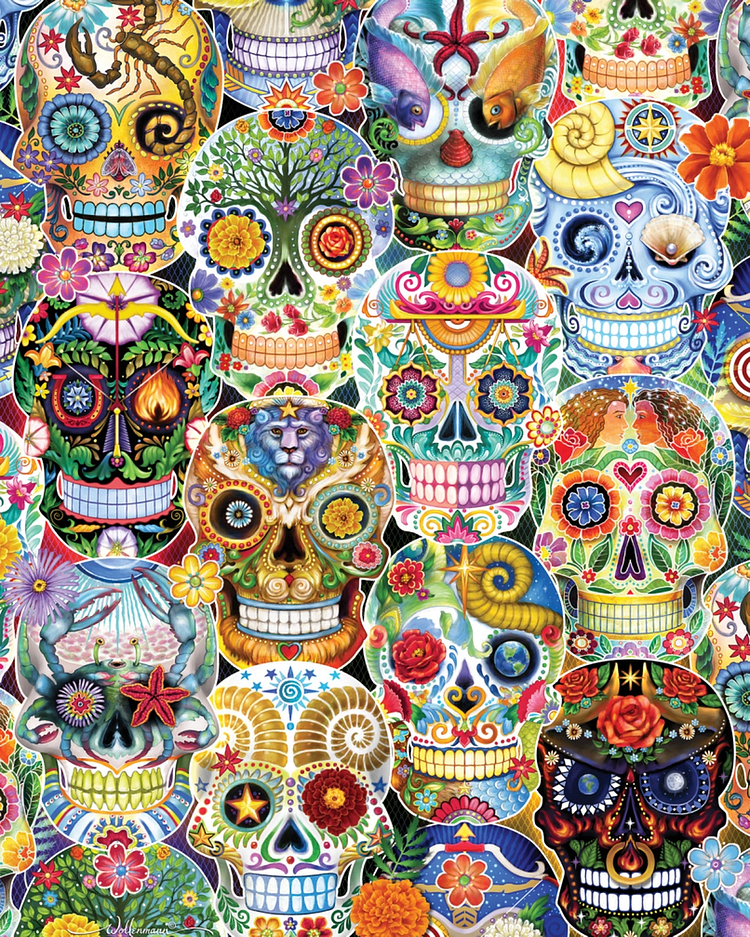 💀Halloween Early Promotion - Twelve Constellation Sugar Skull Puzzle
Each skull represents a different constellation; it is interesting to try to figure out what sign each skull represents...
Thekinds of creatures included in this Puzzle are scientists, aliens, monsters, and foods such as hot dogs and hamburgers.
As a family interactive puzzle game, can bring everyone closer.Whether for yourself, or for gift giving, hours of fun await with this wonderful jigsaw puzzle!
Finished product size: 27.5 inches x 19.6 inches / 70 * 50 cm.
Tip: After completing the puzzle, you can make it into a frame and use it as a home decoration. A variety of styles are available. This is a great decoration for walls and tabletops!
Description:
【Twelve Constellation Sugar Skull Puzzle】:1000 pieces of puzzles, smooth texture, bright and beautiful colors.
There is a letter prompt on the back of the puzzle, which can reduce the difficulty
If you want to enhance the power of your brain through some good mental games, then here is an excellent puzzle to help you do this.
Jigsaw puzzle is one of the best indoor activities today. It is ideal for birthday gifts, Halloween gifts or Christmas gifts. The finished puzzle is the best decoration for your bedroom, living room, etc.