Walking with Jesus --Jigsaw puzzle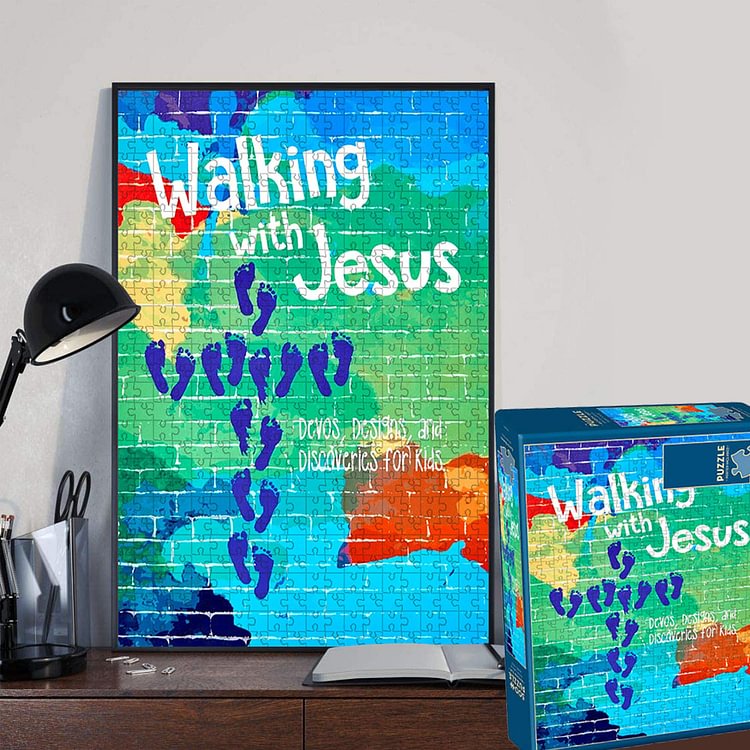 Walking with Jesus --Jigsaw puzzle
[Jesus said,] I am with you always.

Inspire kids to get into God's Word with these devotions, crafts, word puzzles conversation starters, and a few jokes, too! Students will learn all about their best Friend, Jesus. He is with them whenever they go! In Sunday school classes, in midweek Bible groups, or as a send-home gift.

For younger students, be sure to check out the Walking with Jesus Gospel Fun for Jigsaw Puzzle.
Pieces: 1000


As a family interactive puzzle game, can bring everyone closer. We can play this challenging puzzle with the children and enjoy leisure time together. Of course, jigsaw puzzles also make great gifts for both kids and adults alike.

Tip: After completing the puzzle, you can make it into a frame and use it as a home decoration. A variety of styles are available. This is a great decoration for walls and tabletops!
There is a letter prompt on the back of the puzzle, which can reduce the difficulty
If you want to enhance the power of your brain through some good mental games, then here is an excellent puzzle to help you do this.
Jigsaw puzzle is one of the best indoor activities today. It is ideal for birthday gifts, Easter,Halloween gifts or Christmas gifts. The finished puzzle is the best decoration for your bedroom, living room, etc.