New Arrivals-Raccoon Carving Handcraft Gift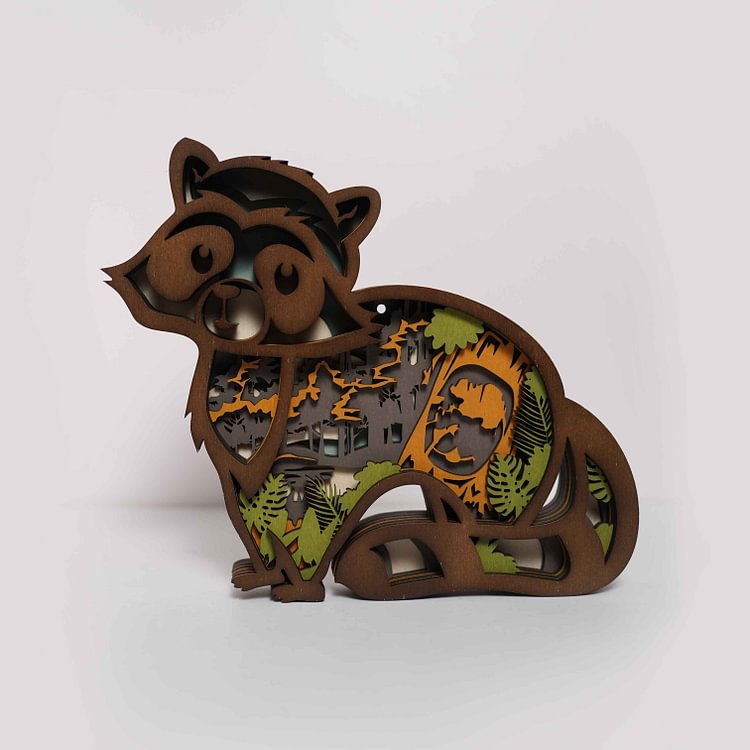 New Arrivals-Raccoon Carving Handcraft Gift
MORE than a Purchase..
HiPark, a member of 1% for The Planet, committed 1% of its revenue to non-profit organizations that help the environment and wildlife. 
As a certified distributor of HiPark, Vkease also devotes itself to HiPark's commitment. 1% of your HiPark product purchase goes to non-profit organizations.
For many Native American tribes, the raccoon is a sacred animal who is also a trickster like the coyote or crow. Our designer took the silhouette of a standing raccoon as the overall shape and emphasized its striped tail and dark circles. The inside design was inspired by their habitat, the woods, to remind people of protecting animal habitats.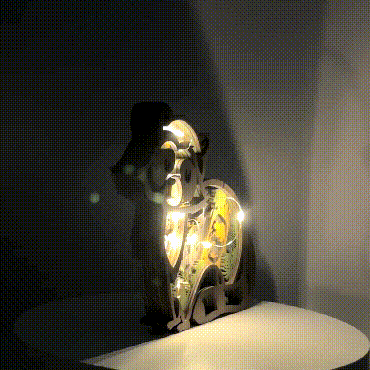 Description:
✔How do we make them? - Carefully mechanical engraved from premium multi-layer boxwood with forest scene, the art sculpture boasts a unique look, fine in details and safe without burrs.

✔Where will you place them? - These charming animal wooden crafts add a natural forest accent to your personal space. They feature a beautiful, hollowed out hardwood front. Our vivid wooden animal figurines are perfect decoration for shelves, cabinets, tables and fireplaces, etc.

✔The design that we conceived - From plane to three-dimensional, from contour to details, the high-spiritual ornament will integrate into any home, office, shop and bar decorations and lights up people's life.

✔Exquisite Decor Gift - Add it to an existing placements and create your own distinctive forest animal family.You will love our forest animal collection. It is a perfect gift for family, friends, animal lovers for anniversaries, birthdays and housewarming. This Raccoon Carving Handcraft is a nice home decor item for living rooms, bedrooms, or as a delicate decoration displayed in shops and bars.
Product Size:

Raccoon : size 18x15.5x2.5cm/7.1*6.1*1inches


F&Q
What kind of wood is used in the product?
-We use White Oak for most products
Does the product come with light installed?
-We designed space for wiring on this piece. It is fun to design and place your light wiring yourself and also an interesting challenge for you.
How long does it take to receive the product after placing an order?
-We start production from the receipt of the order, it takes about 5 working days to send out the goods, and the shipping time for logistics is about 5-15 working days
What to do if the received product is damaged or does not meet expectations?
-We will deal with all after-sales issues within 15 days of receiving the goods. As long as you are not satisfied with our work, you can unconditionally return it to us for a refund
Note:The end result may be slightly different from pictures, because the sculpture is carved and painted by hand, and it is impossible to obtain an identical pieces. But this is the beauty of the sculptures made by hand. Each piece is unique.